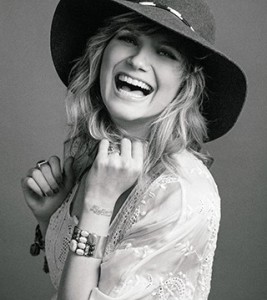 National 4-H Spokesperson
Jennifer Nettles is an award-winning singer, songwriter, and musician. She is the lead singer of Sugarland and in 2014 released her first solo album, That Girl. In 2015, Jennifer made her Broadway debut starring as Roxie Hart in Chicago. Jennifer grew up Georgia and is a proud Georgia 4-H alum. She was a member of the Georgia 4-H's Clovers & Co. (1986 – 1993) and was a 4-H Alumni Medallion Honoree in 2012.
Have you lost touch with your 4-H roots? It's never too late to reconnect and lend your experience to the 4-H movement. Learn about all the remarkable ways that 4-H is making a positive difference in the lives of Nebraska's youth.
What's New
Tell us where you are!
When you were a 4-H'er you learned how to use your head, hands, heart and health for the benefit of your community. Now we want to hear how you are using these same 4-H skills today.
Become part of our Nebraska 4-H Alumni Database to learn what 4-H youth are doing today and how you can remain part of the 4-H family.
Donate
Your contribution to 4-H helps the young people of Nebraska become caring, involved citizens committed to their communities and fostering a better world. Give 4-H'ers the opportunity to prove themselves, just as you had.
Volunteer
Stay involved by giving back to the organization you love, as you continue to be a vital part of the 4-H movement. Volunteer with 4-H in your community.
Share Your Story with the 4-H Community
How did 4-H make a difference in your life? Share your story! Join the 4-H Alumni community on the Nebraska 4-H Alumni LinkedIn and like the Nebraska 4-H Foundation Facebook page!!
Find a Club
Find out how you can engage with a 4-H club near you. Contact your local 4-H office to learn more about programs in your area.