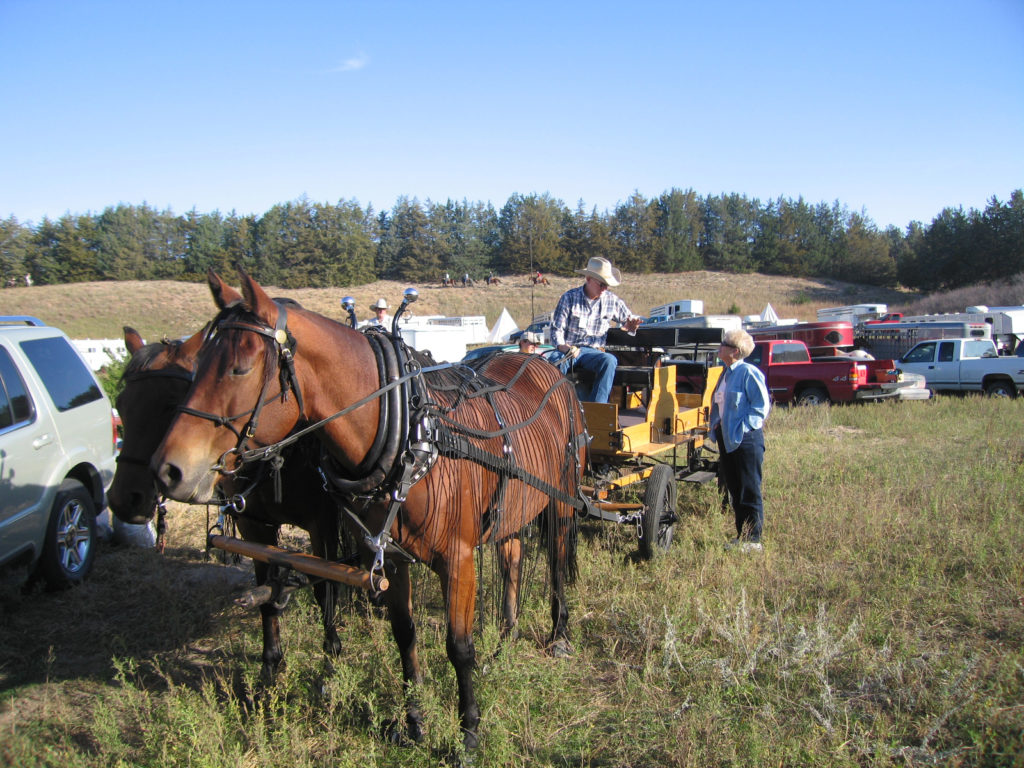 Join us for the Nebraska 4-H Trail Ride on October 13-15, 2017 at Nebraska National Forest near Halsey. Lodging is available at the Nebraska State 4-H Camp, National Forest Campground and area motels. The registration fee is $50.00 if postmarked by Oct. 10 and $65 after Oct. 10. Follow this link for the registration form and additional information:2017 Trail Ride Registration Form. Additional information, such as parking guidelines and a map, can be found here.
Trail Ride Schedule 
Friday, October 13, 2017
-4:00    pm     Panel Party- help set up the pens
-Bring your horse and settle in!  Pens and hay are available for the horses. (*Note: the National Forest requires certified weed free hay. Regular hay is not allowed, due to potential weeds spreading into the forest.)
Saturday, October 14, 2017
-8:00    am     Registration
-9:30    am     Trail Ride (2.5 hours)
-12:00 pm      Lunch on the trail
-1:00    pm     Trail Ride (3 hours) and AQHA Trail Challenge Clinic
-6:00    pm     Steak Fry at 4-H Lodge
-7:00 pm Crafts, Silent Auction, Music and Dancing to Bree DeNaeyer and the Haywaddies
Everyone is welcome to attend the Saturday night Steak Fry ($20 per person for the meal).
Sunday, October 15, 2017
-7:30 am Breakfast and Inspirational Time
-10:00 am Trail Ride (2 hours)
-12:30 pm Lunch
-1:30 pm Trail Ride (optional)